1. Installation
DON'T force to install concrete pump pipes by hammering them when the gap between two pipes is greater than 4mm or the pipes are misplaced.
DO the partial adjustment after loosening the U bolt and narrow the gap till less than 4mm, and then connect with clamps and gasket.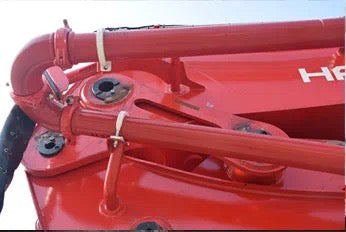 2. Replacement
DON'T only replace the worn-out pipe.
DO the inspection for the adjacent pipes. If the wall thickness is less than 2mm, better to change the adjacent pipes together to save time for the future.
3. Pipe Plugging
DON'T try to dredge the pipe by forcing pumping. It might cause pipe blows out.
DO the reverse pumping first and slightly increase the positive pumping pressure. Keep doing for several times until the pipes dredged. If it still doesn't work, stop the pump immediately to locate the pipe plugging dredge it manually.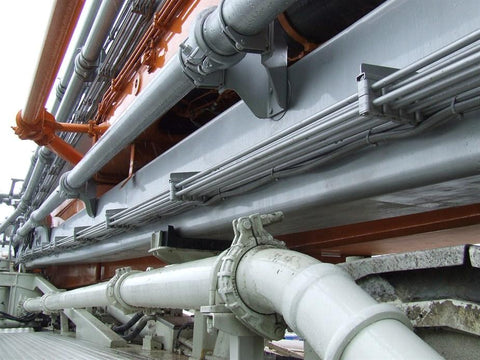 4. Transportation
DON'T transport or move the pipes too roughly and cause any collision.
DO the necessary protection for pipes transportation and movement. Quenched pipes are very hard and fragile.
Do you know any other DOs and DON'Ts for concrete pump pipe usage?
Share with us by commenting below.
Written by Hello-Parts.com